Choose Where to Place the Plan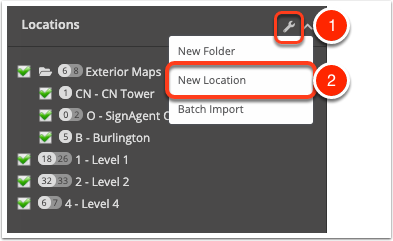 Select: Wrench in the Locations area of the sidebar
Choose: New Location
You can also Right-click on any Folder in the Location Structure to add.
For more info on Batch Import, check out this article: Batch Import
Enter Plan Information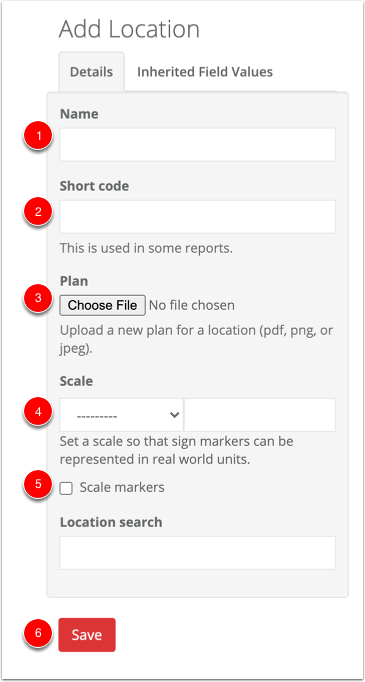 Name - This is a full name of the floor plan, like "Level 3"
Short Code - This is a shortened version of the name, like "3" or "L3"
Choose File - This will open up a dialog where you can choose a PDF plan from your computer.
Scale - Add a scale for this location plan. This is used for in-app measurements and scaled custom sign markers. You can see more info on this here: Scaled Location Plans. Once scaling has been added to a location plan, all future plans must match this scale.
Scale Markers - If you check this, this plan will use custom markers from the "Scaled Custom Markers" section for each sign type, if available.
Save - Don't forget!