Time's fun when you're having files!
Want to add supplementary files to SignAgent for easy access? This article will teach you how to easily attach files to signs, types, locations, projects, states, folders, and more!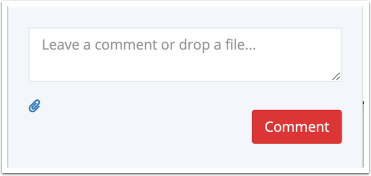 You can attach files all over SignAgent just by scrolling to the bottom of the page (or dialog box), and either clicking on the attach icon (the paperclip), or just by dragging and dropping a file into this zone.
These files will then be shown in the files section of any sections "downstream" from where you attached it. So, for example, a file attached to a location folder will show up in:
The original location folder
Any folders contained within that folder
Any locations within that folder
Any signs within those location plans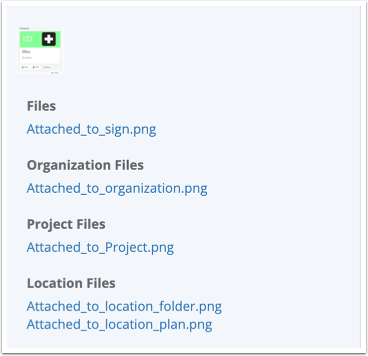 In the sign image above, the file section contains relevant files that have been attached to the Organization, Project, Location Folder, Location, and Sign (just labeled files).
Note also that any photos added directly to the sign will have a thumbnail attached here as well.