In this article we are going to go over how to use SignAgent's custom branding feature. This gives you the ability to substitute the SignAgent logo in individual projects with the image of your choosing.

This feature is intended to be used when inviting clients to review or when handing a project over to the end client for ongoing use.

While the feature remains in beta, the first step is to request a list of organizations you would like to have custom branding enabled for. Just email sales@signagent.com with a the Project name and ID which can be found in the url.



Once you receive an email confirming that access has been granted, open the settings for this organization.

Then navigate to the "Branding" tab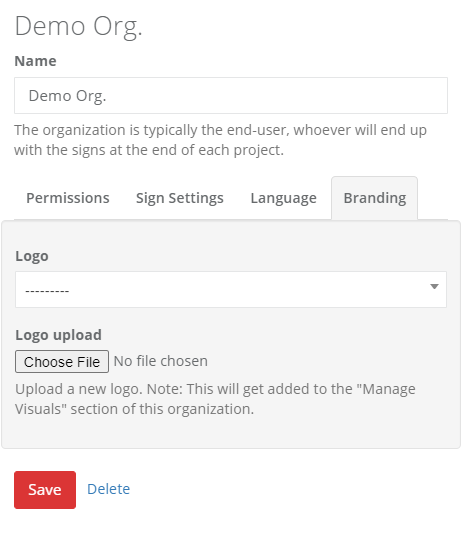 Click on "Choose File" and select the logo you wish to upload. After saving, you'll see the new logo appears in the header of the left hand sidebar.