There's a place where all the Dutch grandfathers live... they call it "Opa-City"
This tutorial will show you how to adjust the opacity of your uploaded location plans or specific zones..
Note that this option is only available AFTER a plan has been uploaded, so you can't apply this directly on adding a new location or in using the Batch Import function.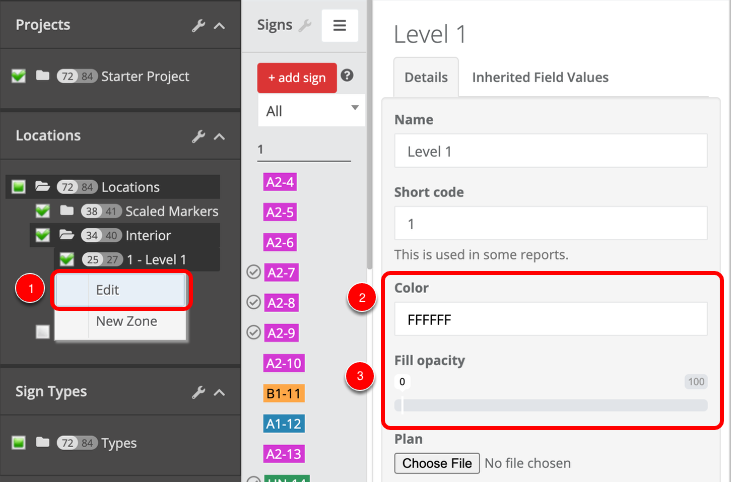 First, right-click on a location or zone name in the left-hand sidebar, and choose Edit
Choose the colour that you'd like to use for the opacity overlay.
Choose the opacity by clicking and/or dragging on the opacity bar.
For full location plans, you'll probably almost always want to use white (FFFFFF) for the opacity overlay. For specific zones, you may want to use a specific colour for easy identification of zones on the location plans.
For more information on Zones, check out this article: Location Zones