Replacing Location Plans
Select Plan to Replace
Right-click on the floor that you'd like to replace floor plans
Select: Edit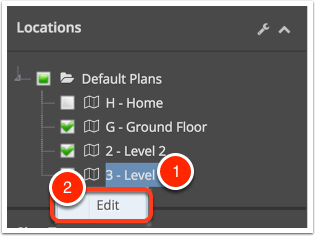 Choose New Plan
Select: "Choose File:"
Select the PDF (not shown)
This will open up a dialog where you can choose a PDF Plan from your computer.
When you're done, click Save, and your new floor plan should be added successfully.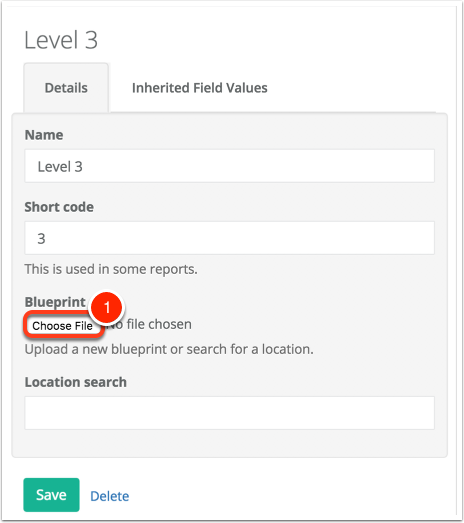 It important that the plan is the same size and placement, especially if there are already signs placed. That way it will replace perfectly, and you won't need to adjust sign locations.