This feature in SignAgent will allow you to compare the current version of your location plan with a previous one to isolate changes.
Note that this feature will only work if the plans are at the same scale and positioning
1. Replace Location Plan
You can do this the same way as always; by following the instructions found here: Replacing Location Plans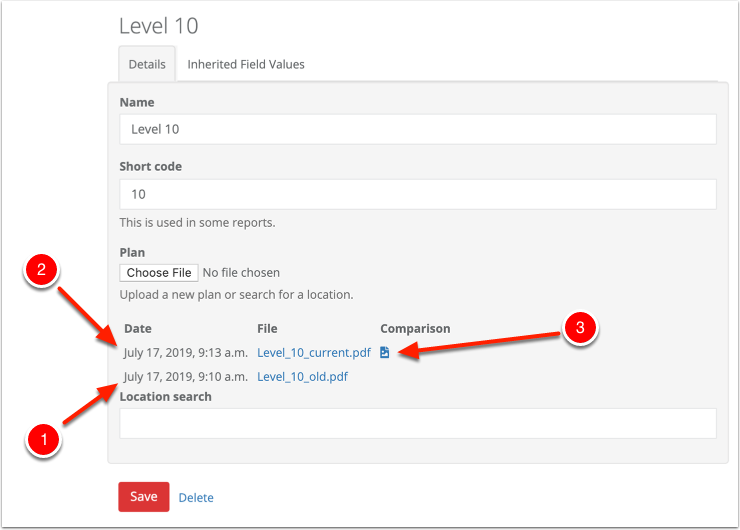 Note that when you replace a plan, you'll now get a version history of previous floor plans on this location. You can download them by clicking on the file name. You can see above:
Old version of the floor plan
New version of the floor plan
Downloadable version of the comparison between the two
2. View Comparison Plan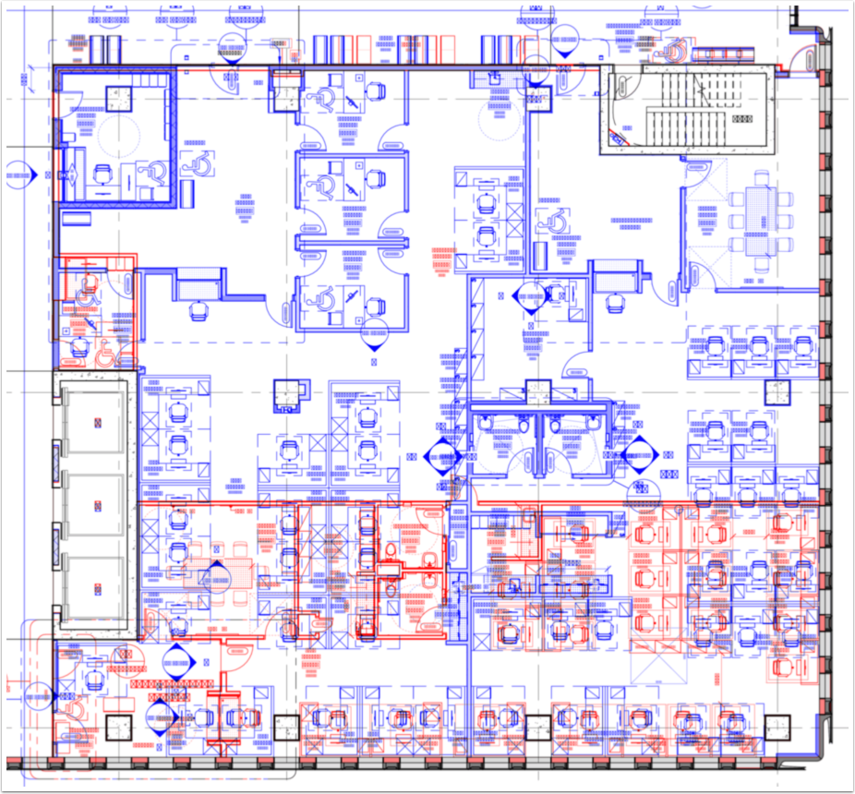 When you first go into the updated location, you'll see a comparison plan that looks something like the above.
What you're seeing is:
RED - Elements that are in the old plan, but not the new plan
BLUE - Elements that are in the new plan, but not the old plan
BLACK - Elements that have not changed from the old plan to the new plan
Having trouble remembering what's what? Just remember blue is new
3. View New Location Plan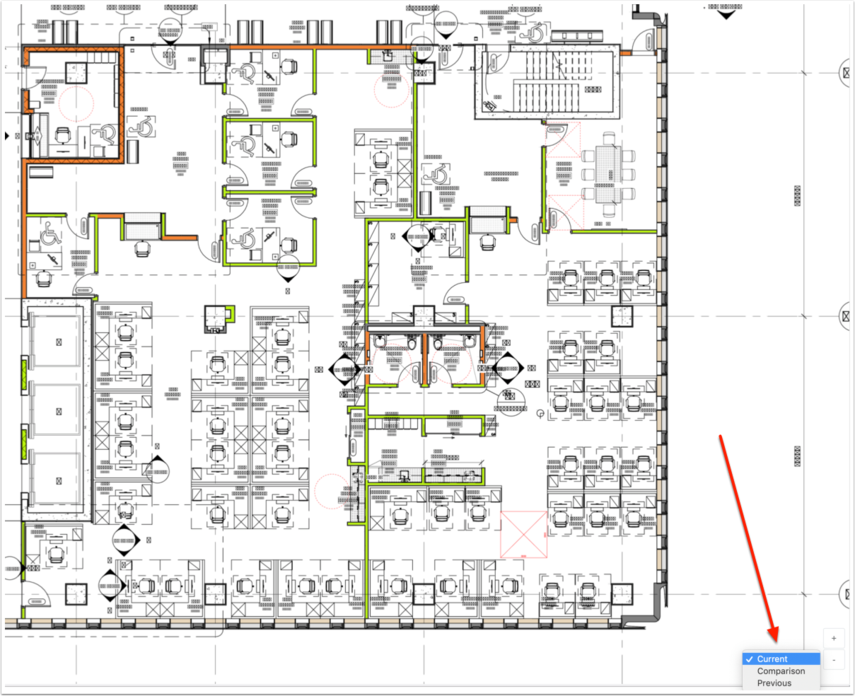 When you're ready to just work in your new location plan, you can switch between views by using the drop-down menu in the bottom-right of the SignAgent window. Your options are:
Current - the most recently updated version of this location plan
Comparison - the red/blue comparison plan
Previous - the previously uploaded version of this location plan.
Note that Reports from SignAgent will always use the Current version of the location plan (not the comparison or previous)