Measurement Tool
Curious how far your signs are apart? Need to check distance between floor vinyls? This measurement tool is for you!
Note that this tool is only available on plans with a defined scale. See more info on that here: Scaled Location Plans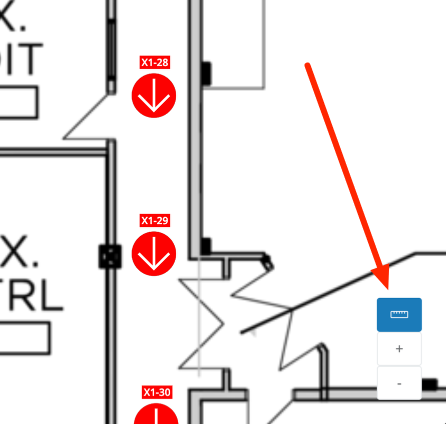 You can find this tool in the bottom-right corner of your screen, right near the zoom buttons. Activate it by clicking on it, and it will turn blue.